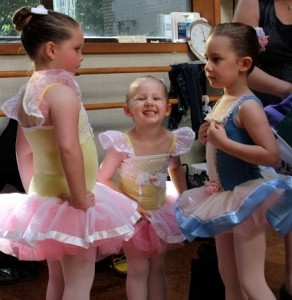 A letter from our Director, Edwina Castle:
As a parent we realize you have a choice between several different studios. All studios are not the same. We invite you to compare all of our studio features and staff to see why our studio is your studio!
1. INSTRUCTOR-STUDENT RELATIONSHIP – When choosing a studio, consider a good instructor-student relationship. Ballet & tap classes for younger dancers have a teaching assistant for each teacher. The instructor has a better chance to recognize students' abilities, and the student has more opportunity to improve their capabilities by the assistant's example. Parents are invited to observe the first class of each month; the remaining classes are exclusively with the teacher and assistant alleviating the potential distraction caused by extra people in the classroom. All this maximizes the positive learning experiences in the classroom.
2. QUALIFIED TEACHERS – Not all good dancers are good teachers. Our teaching staff is highly qualified dance teachers who have not only excelled in dance but have also been educated in the realm of dance and have had experience in teaching as well as in dancing. Our instruction is correct and up-to-date, we invest in our own "continued education" by seeking ongoing, professional training from current U.S. and International coaches.  Our  professional dance instructors have extensive training and expertise and offer the best dance education  currently being taught. Our staff is familiar with the Edwina Castle's syllabus thus providing a seamless and continuous stage of learning through all ballet & tap levels.
3. GREAT LEARNING ENVIRONMENT – Our studio has state-of-the-art dance floors, two walls of full-length mirrors, and plentiful adjustable portable barres. Our Marley floor, a professional vinyl composite floor similar to surfaces used by the Oregon Ballet Theater, Pacific Northwest Ballet, and Riverdance, has a certain amount of controlled slip to allow for sliding in dance movement, but is not slippery like common tile and wood floors found in most other dance studios. Our studio mats are perfect for Pilates and gentle stretching as well as being a comfortable learning tool for our younger dancers.
4. PERFORMANCE OPPORTUNITIES – Our dance program has two performances on Gallery Theater's Main Stage annually: The Nutcracker / Dance Recital, in late December and  a full length classical ballet in early June. Adult students have options to perform or take classes for pleasure.
Our studio provides an optimal learning environment. We want you and your dancer to have fun while achieving the best possible foundation on which to build and develop a joy for dance. See why our studio works to be your studio!